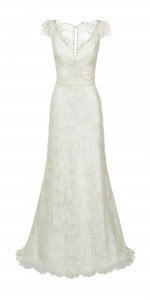 For most women, their Wedding Day is the day that they want to look their absolute best.
As part of that, they want a dress that fits them perfectly, looks fantastic, and reflects their own thoughts of the "Perfect" Wedding Dress.
At Best Tailors, we have helped many women fulfil this dream.
We have worked with a number of clients to design and deliver such beautiful dresses.
Working in marriage with yourself, we can create a unique and individual dress which will make you look and feel perfect.
Our extensive knowledge and love of fabrics, means that we have special arrangements in place to source exactly the right material for your dress.
We can utilise a contemporary shape, or traditional approach, and can advise on the complimentary jewellery and accessories.
The most important thing is that we can transfer what you dream of into reality.
Please contact us for a consultation to begin the journey of creating something special.